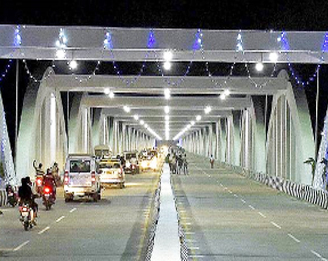 Welcome's You
P.K.Mookanambalam & Co is a Class I contractor, specializing in Bridges, Highways, Water Treatment Plants, Factory Buildings and Educational Institutions. The company encompasses an array of plant and state-of-the-art equipment as well as highly qualified staff.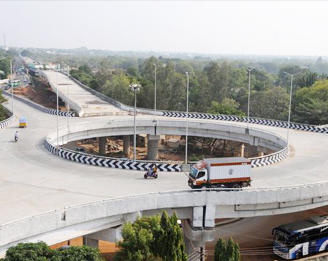 About Us
P.K.Mookanambalam & Co has made a mark in the field of construction since the year 1964. The company has approached 50 year mile stone(2014) in the history of Civil construction in the state of Tamil Nadu.
Mission
To offer innovative and cost effective solutions to our clients including conceptual ideas, engineering, design, procurement, construction and long term maintenance.
To sustain our reputation for extremely short construction schedules and quality performance in accordance with international standards achieved by a continuously trained and skilled workforce and a fleet of modern construction equipment.
To execute our work based on partnership with communities, clients, suppliers and our own people.
Vision
To develop long lasting cooperation in a spirit of partnership with our clients by adding value in fulfilling their objectives based on our performance.